Taking the Plunge: Sea-swimming Tips for Beginners
Going for a dip in the sea has all kinds of benefits for a happy heart and mind, but the hardest part? Taking the plunge. To make it a little easier on you, we asked our sea-swimming Benecol buddies for their top tips when starting out.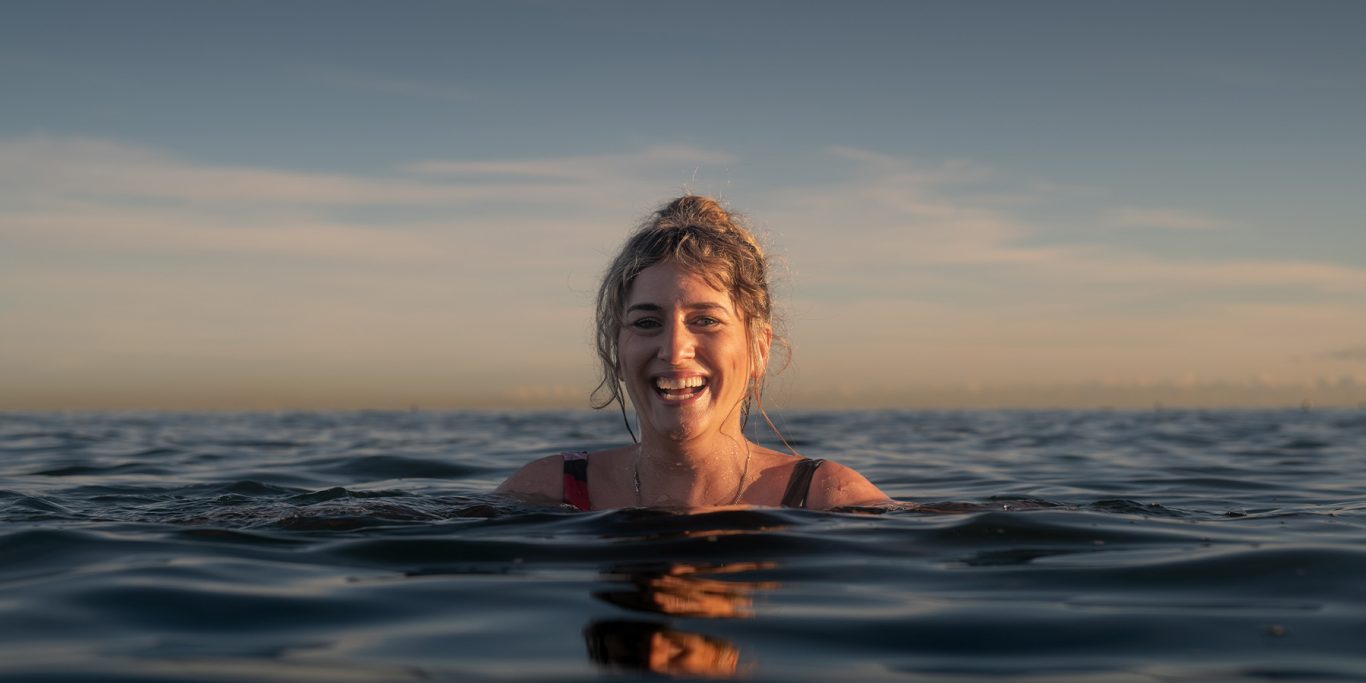 Check weather conditions:

you are always better to be safe than sorry when it comes to swimming in the sea. Check the conditions in advance of your dip and if the sea looks rough, maybe hold off until things calm down. 

Bring a hot drink with you:

warming up with a flask of tea or coffee after your dip can work wonders in restoring some body heat. Even just to warm your hands!

Swim shoes:

getting in and out of the water, particularly in cold weather, can be tough on your feet and hands. Swimming shoes will help a lot, as will swimming gloves to keep your extremities protected. 

Don't fret over cold water: most regular sea-swimmers will tell you, there's no point in worrying in advance of how cold the water is going to be. Generally, you will be in and out of the water within 5 minutes. Focus on getting yourself to the water and how refreshed you're going to feel afterward.
Buddy up:

morning swims can be a great way to start the day and get in some pre-work socialising. Going with a friend or joining a local sea-swimming crew (there are loads) can help to keep you safe and get you laughing before the day has even begun.

Get a dry robe or towel with hood:

getting changed on the beach can be tough. These items will help to drastically speed up the process for you, ensuring you get warm and dry as quickly as possible.

Warm clothes are essential:

make sure you bring some warm clothes for after your swim. These include woolly socks, a beanie hat and a warm fleece or wool jumper. In the winter months, this is particularly important.

Sauna and swim:

all around Ireland's sea-swimming spots, mobile saunas are popping up. Nothing helps braving the cold water than a hot sauna, and they can be a great place to start your sea-swimming routine. 

Treat yourself!:

plan a little after swim trip to the local café for a healthy treat or hot drink. Knowing you have a little something to look forward to with friends can give you that extra little encouragement you need.

Make it regular:

building sea-swimming into your weekly routine has a wealth of benefits. The more you go, the easier it gets, and soon enough, you'll be a regular.
Plant stanol ester has been shown to lower cholesterol. High cholesterol is a risk factor in the development of coronary heart disease. The beneficial effect has been shown with a daily intake of 1.5-3.0g plant stanols, as part, of a healthy diet and lifestyle.