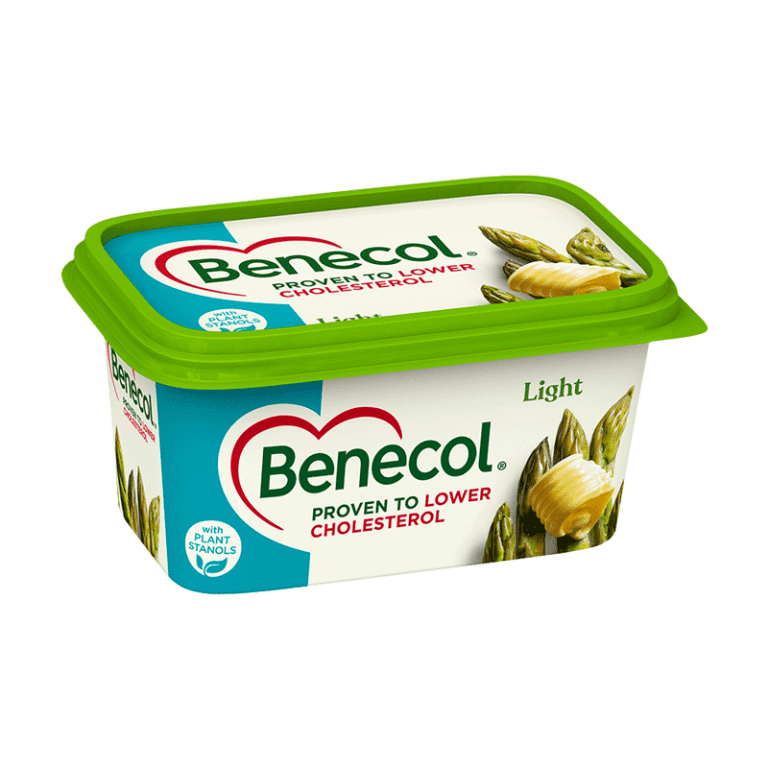 Nutrition facts
Per 100g

Per 10g serving

Energy

1343kJ/ 326kcal

134kJ/ 33kcal

Fat

of which saturated

Monounsaturated fat

Polyunsaturated

Carbohydrates

of which sugar

Protein

0 g

0 g

Salt

0.8g

0.08g

Vitamin E

4.8mg (40% RI)

0.48mg (4% RI)

Vitamin A

900µg (113% RI)

90µg (11% RI)

Vitamin D3

7.5µg (150% RI)

0.75µg (15% RI)

Omega 3

2.2g

0.2g

Plant Stanols

6.6g

0.7g
RI = Reference Intake
Light spread
Excellent for crispbreads and sandwiches, melting over piping hot vegetables or jacket potato and whenever you want a tasty low fat spread.
Information
Pack Size: 250g or 500g
Suitable for: Vegetarians – Spreading
Ingredients
Water, Rapeseed oil, Plant stanol ester (plant stanols 6.6g/100g), Responsibly sourced palm oil, modified starch, Salt (0.8%), Whey powder (milk), Emulsifiers (mono and diglycerides of fatty acids, soy lecithin), Natural flavourings, Acidity regulator (citric acid), Preservative (potassium sorbate), Colour (carotenes), Vitamin A, Vitamin D3.
Daily intake
Each 10g serving (that's around 2 teaspoons) of Benecol spread provides 0.7g of plant stanols, so consume 3 servings daily (2.1g of plant stanols) to give you the desired effect, as part of a healthy diet and lifestyle, including your '5-a-day'. Serving suggestion.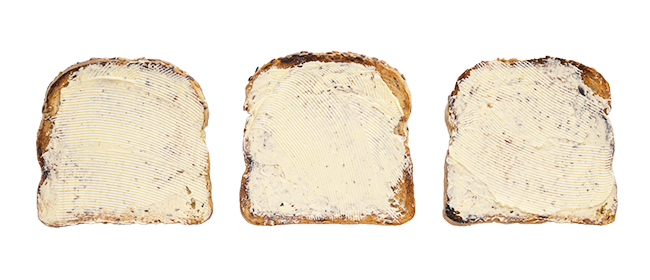 Nutrition facts
Per 100g

Per 10g serving

Energy

1343kJ/ 326kcal

134kJ/ 33kcal

Fat

of which saturated

Monounsaturated fat

Polyunsaturated

Carbohydrates

of which sugar

Protein

0 g

0 g

Salt

0.8g

0.08g

Vitamin E

4.8mg (40% RI)

0.48mg (4% RI)

Vitamin A

900µg (113% RI)

90µg (11% RI)

Vitamin D3

7.5µg (150% RI)

0.75µg (15% RI)

Omega 3

2.2g

0.2g

Plant Stanols

6.6g

0.7g
RI = Reference Intake