At Benecol, we know that at the heart of every community are the people that come together week after week. Those are the groups that provide companionship, support, and a true sense of home in towns all over Ireland.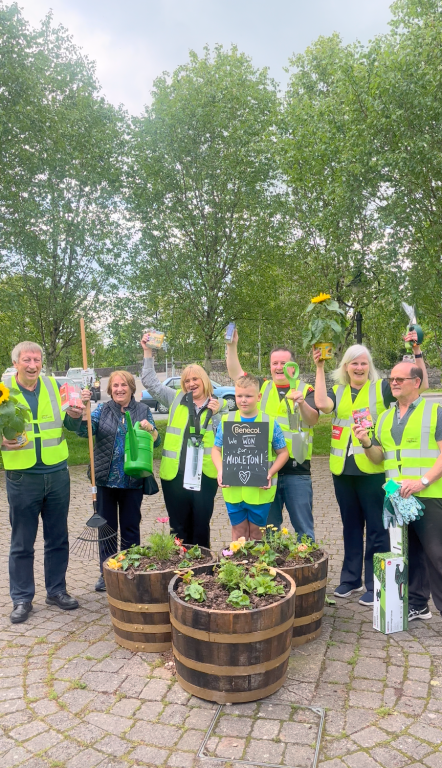 In March 2023, we launched our Heart of the Community competition, together with Karen O'Donohoe from Change X, focusing on supporting these groups with a number of giveaway prizes.
In May, one of our community giveaway winners was the Midleton Tidy Towns based in County Cork. The team of volunteers were struggling after losing their equipment entirely at the start of the year. We were delighted to meet with them and gift a selection of much-needed gardening equipment, plants and bulbs.
Volunteer Fiona from Midleton Tidy Towns said ''We were thrilled to win clean-up equipment with Benecol! Since we lost most of our equipment, we've been fund-raising to collect more of it. When we saw Karen O'Donohoe from ChangeX post about Benecol's community giveaway, we decided it would be worth a shot!'
A big thank you to the Echo Live for coming down and featuring this wonderful day. Full article here: https://www.echolive.ie/corknews/arid-41140009.html