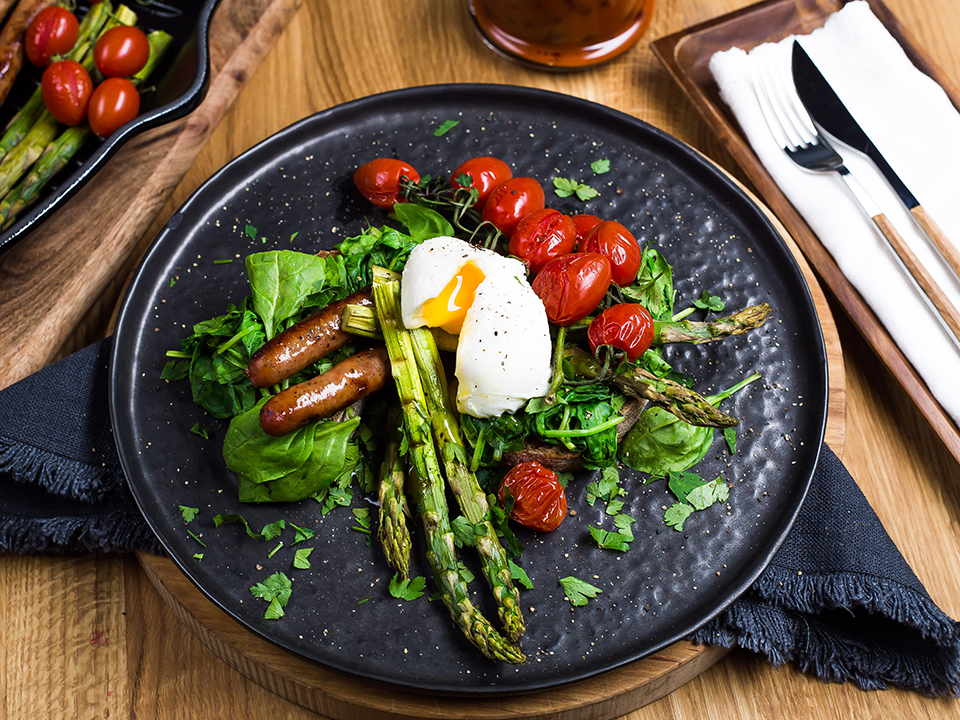 Ingredients
4 x

high-quality pork sausages or vegetarian sausages

8 x

asparagus

2 x

stems of cherry tomatoes (150 g)

4 x

slices of ciabatta or similar

2 x

cups baby spinach

1 x

lemon

4 x

eggs

Pinch of ground smoked paprika and parsley to serve

(200 g

red beans in tomato sauce to serve)
Method
Place the sausages along with asparagus on an oven tray. Bake for 15 minutes at 180 degrees. Turn over the sausages, asparagus and add the tomatoes. Cook for another 10 minutes or until the skin on the tomatoes start to break.
Place the spinach in a bowl and cover with boiled water. Drain after 2 minutes and drizzle with lemon juice.
Poach or boil the eggs.
Toast the bread and lay on a plate. Cover with asparagus, sausages and cherry tomatoes. Scatter with sliced parsley and pinch of smoked paprika.