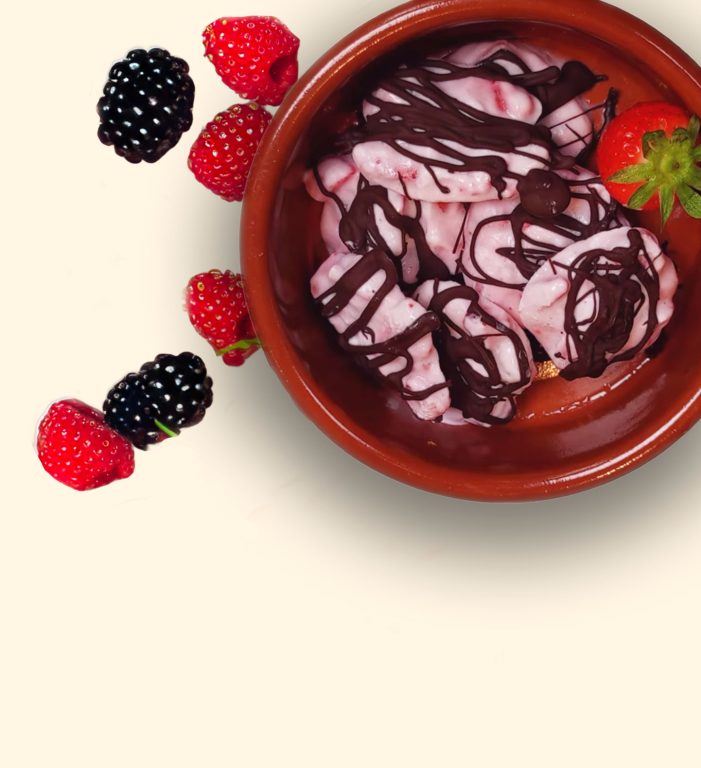 Benecol® Froyo Bites
The perfect treats to keep in your freezer to eat all summer long.
Ingredients
100g

fresh berries of choice

1

30g

dark chocolate
Method
Chocolate Yogurt Clusters, the healthy recipe you need! Made with Benecol® yogurt, fresh strawberries, honey, and dark chocolate … These frozen yogurt bites are creamy, crunchy, sweet, and of course, delicious. This sweet treat is perfect for a hot summer day, or all year round.
Method:
Chop your fresh fruit 

Add your favourite flavour of Benecol® yogurt (just one pot) 

Place on a baking tray with baking paper 

Freeze for 35 mins 

Drizzle with melted chocolate, cool and dig in
Each chocolate yogurt cluster contains approximately 0.25g plant stanols* based on one yogurt pot split into 8 clusters.
Let us know how you got on, we'd love to see your culinary creations – just tag us on Instagram @benecol_ie.
Plant stanol ester has been shown to lower cholesterol. High cholesterol is a risk factor in the development of coronary heart disease. The beneficial effect has been shown with a daily intake of 1.5-3.0g plant stanols, as part, of a healthy diet and lifestyle.